Detect faults in your assets at their early stage?
Implement an advanced algorithm for energy dispatch?
Major SCADA and DCS systems that meets your expectation?
DCS system extension for fault detection and predictive maintenance?
High voltage power lines remote monitoring system?
Steam turbine diagnostic system with web and mobile interface?
Condition monitoring system for wind turbines?
Battery management system for energy storage?
Better reporting through DCS integration with ERP/BI systems?
We can be your number one Industry 4.0 partner.
Product definition
We are trained to dive deep to identify technical bottlenecks as well as areas for innovation in your new or existing solution.
We can cooperate at any stage of the project!
Conventional power

Renewable energy

Our skills

Fossil powerplants

Good understanding of physics, design and operation of steam and gas turbines
Key operational challenges: vibration, efficiency, lifetime, control system
Experience in condition monitoring systems development
Methods of monitoring and diagnostics: ISO 10816-21, ISO7919, API670

Energy transmission

Overhead networks 110, 220, 400kV, 1,2,3 or 4 wire
Power lines monitoring systems
Transmission management systems
Systems for power poles condition monitoring
Standards: EN 61284, EN 61000-6-1, EN 61000-6-2, EN 61000-6-4, EN 61000-6-5

Wind energy

Turbine types: geared/ gearless, onshore/ offshore
Good understanding of physics, design and operation
Impact of operational parameters on lifetime
Methods of monitoring and diagnostics of wind turbines
Solutions: Brüel & Kjaer, GE (Bently Nevada), Moventas, Gram & Juhl, SKF, Mita-Teknik, Bachmann, Romax, National Instruments, PhD Turbine
SCADA systems: BaxEnergy, ENERCON, Gamesa, Mika-Teknik, Vestas, ALSTOM
ISO 10816-21, ISO 19201, ISO 13373, ISO 13379, ISO 17359, ISO 2041, VDI-3834, Allianz Center for Technology, Germanischer Lloyd

Solar energy

Systems: mono and polycrystalline panels MGW, SHARP, LG, Kyocera
Inverters off-grid / on-grid: Victron, SMA, GoodWe, MEAN WELL
Energy storage: Li-Ion, acid-lead, AGM

DCS and SCADA systems commissioning
Communication protocols (incl. OPC UA, CAN)
Signals processing and fault feature extraction
Diagnostics of low speed machines (e.g. wind turbine gearboxes and main bearing)
Signals analysis according to ISO 10816, ISO 7919
Modeling of major power plant components
Systems for explosive areas (ATEX)
Battery managements systems
Interested in something else? Write to us.
Interested in our offer?
Contact us
Learn more about us
Schedule a meeting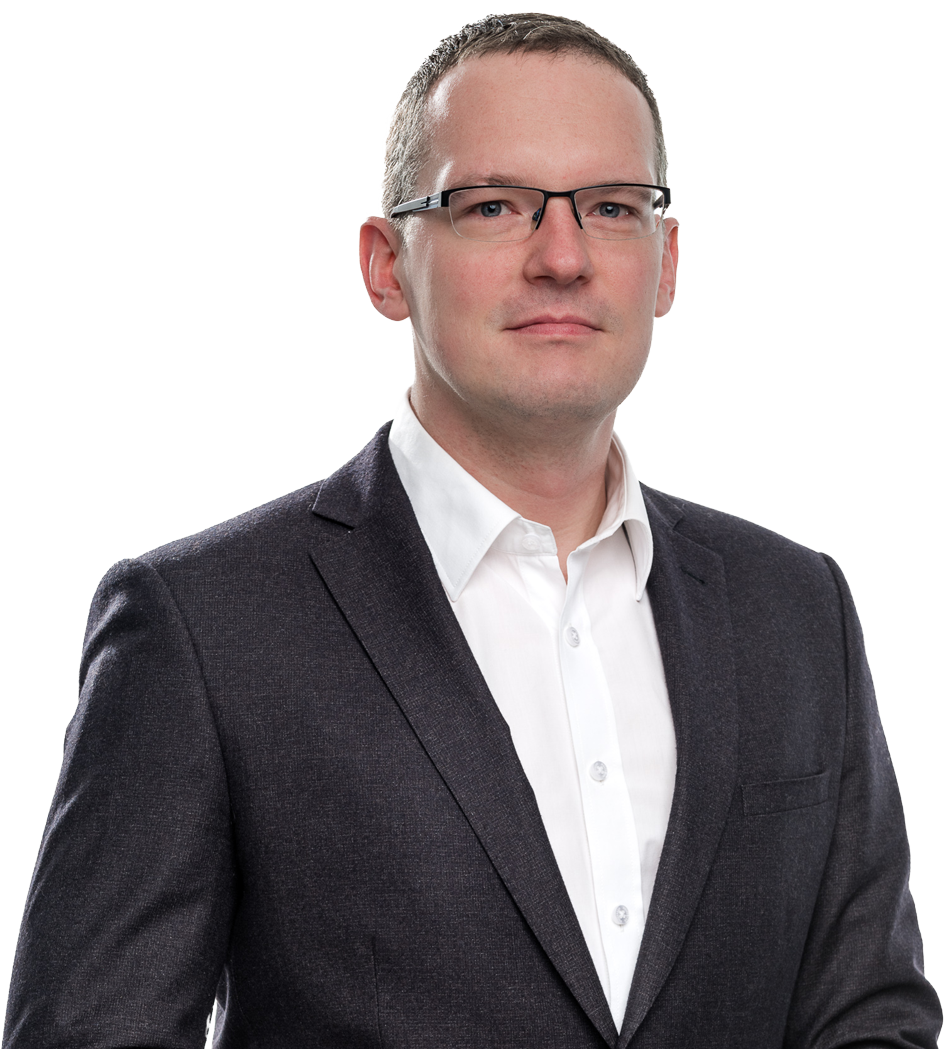 Contact person
Tomasz Mikołajczyk
+48 (12) 362 97 63